A Cisco Certified Network Associate or CCNA is one of the most sought-after professional certification courses in the world. The IT industry is booming and is expected to grow even further in the coming decades. A CCNA can well prove to be that boost your career needs to take off.
What is the CCNA?
Cisco Systems, Inc. is a networking and communications solution provider with global operations. They are considered one of the pioneers of the communications industry. Now, they have proceeded beyond just providing products and services and ventured into the training and certification field. Their expertise and experience in this area make them uniquely qualified for conducting such programs.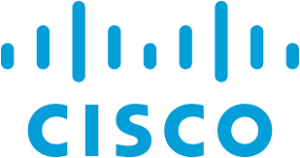 The Cisco certification program has multiple levels. From entry to expert, its difficulty level rises with each step. Each certification program offers the test taker one or more specific credentials, each useful at various rungs of the IT ladder.
The certification level starts with the Cisco Certified Entry Networking Technician (CCENT) and caps off with Cisco Certified Architect (CCA) certificate. Obtaining one or more of these certificates will immediately boost the growth opportunity of the concerned individual.
Mentioned below are some key advantages of a Cisco certification course:
Learning from industry leaders
Cisco is considered a forerunner in routing and switching technology around the world. Most of the routing infrastructure is based on Cisco's products. Having a certificate from a company of such pedigree will vastly improve your chances of getting hired in a good position.
Limitless opportunities
Compared to the ever-increasing demand, the number of certified professionals in the networking industry is quite low. Studies show that IT and related industries worldwide will continue growing at a steady rate in the foreseeable future.
Even in India, it is estimated that by 2020, IT will be a humungous 250 billion dollars industry creating employment opportunities in millions. Having a Cisco certification  will put you at the forefront of riding this growth.
Staying updated with the latest trends
Technology, by definition, is dynamic. Especially in this day and age, it upgrades every few weeks or months. Training for and obtaining a Cisco certification will help you stay ahead of the curve and adapt to the ever-changing IT landscape.
Since you'll be learning this hands-on from some of the best professionals in this industry, it'll be easier for you to grasp the full implications of the changes and how you can adapt to them. Lab practice becomes vital in this context as you will learn more efficiently with a practical approach.
A Cisco certificate can well and truly take your career towards an upper trajectory. Not only will it open up doors in every direction but it will also ensure that you take a fatter paycheck back home every month.